4 Reasons Why Everyone Is Raving Over These Coasters
1. Beautiful Unique Design
Look around and try to find coasters as beautiful as these. You probably won't be in luck. With over 10,000+ 5/5 star reviews, these coasters are the most unique works of art you'll ever come across. Think they look beautiful in these images? They're even more gorgeous in person. You'll just have to see for yourself.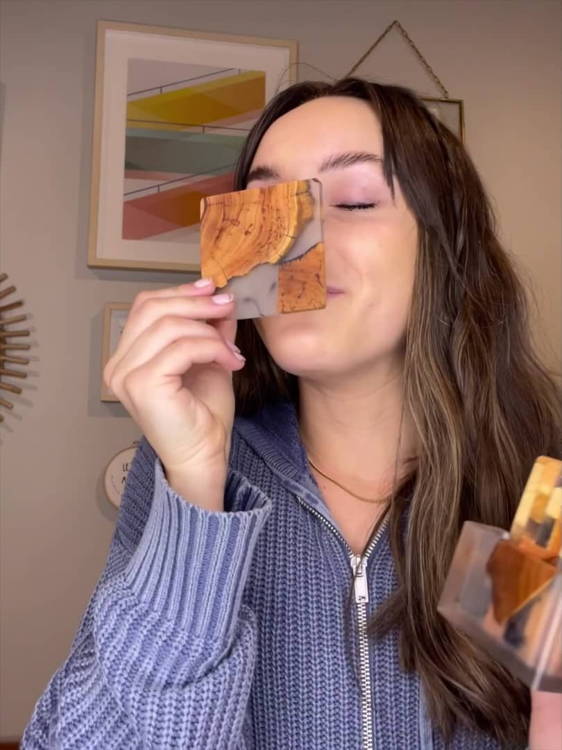 2. They smell amazing! Just like a forest!
Handcrafted from natural cedar wood, these coasters give off a pleasant light cedar aroma that will make you feel like you're right in nature. Don't worry, the scent isn't too strong or overpowering, just enough for you to notice!
3.One Tree Planted With Every Purchase
We're proud to partner with OneTreePlanted™ to plant one tree for every order! Trees help clean the air we breathe, filter the water we drink, and provide habitat to over 80% of the world's terrestrial biodiversity. Join us in our efforts to better our environment and make the world a better place.
4. Your Guests Won't Miss Them!
Ever have a guest come over and put their drink directly on the table... RIGHT NEXT TO YOUR COASTER? You won't have that problem with these beautiful eye catching coasters. Guests will immediately spot them and do the right thing... put their drink on the coaster!